22-03-2012
Member

Join Date: May 2008

Posts: 388
Digital Harinezumi 3.0 Mini 3 Megapixel Digital Camera
---
The digital harinezumi is a small mini digital camera you can rightly call toycamera. This product is am best alternative to capture creative photographs. The Digital Harinezumi 3.0 is equipped with a 3 megapixel sensor with which you can capture the images of 1048 x 1536 resolutions. Also you can record video at 30 fps.
Although it is digital, but there is no preview to see your photo or movie. The picture may be suddenly out of focus or boost a certain color. Digital Harinezumi 3.0 camera is designed to add a wide variety of digital enhancements to your images as black and white mode, bright color, along with a number of different effects of "aging" as well as new ways of effects on -exposure and extreme modes of noise achieved using the digital zoom of 3.5x. There is a small button underneath the unit so you can switch between macro (flower) and normal. This could just be during filming. For the rest you can choose ISO 100 or ISO 800 (which is very grainy), Hi or low setting, self-timer on or off and can you opting for a preview on and off.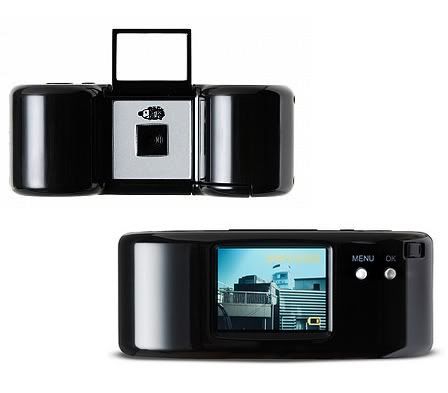 The Digital Harinezumi 3.0 is now available to buy online for about $ S188. This camera is famous is for its wide variety of effects, releasing the creativity of the photographer.