Windows 8 will always show the splash screen style Metro when you login. But if you prefer to work on the classic desktop, no need to click the Desktop tile every time you log onto your computer. In fact, Windows 8 can be started directly on your desktop with this quick trick.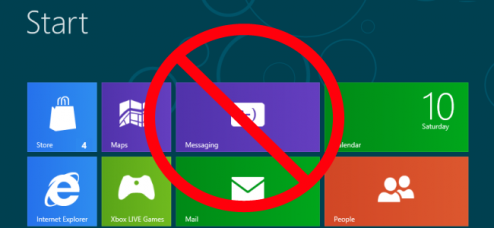 This process is mainly helpful if you are using a third-party boot menu like the ViStart or Start8, but it is also useful if you just use the desktop in most of the time. We must remember also that you can quickly access the desktop from Metro with a combination of shortcut keys Windows + D.
Create a shortcut
First, start Notepad - you can do this by pressing the Windows desktop to access the Metro, type "Notepad" on the startup screen and pressing ENTER. Once that is done, paste the following text into a new file:
Code:
[Shell]
Command = 2
IconFile = explorer.exe, 3 

[Taskbar]
Command = ToggleDesktop
Save the file with the extension. Scf - name it something like ShowDesktop.scf.
You may remember the "Show Desktop" which was located at the Quick Launch on Windows XP - this is the exact same link.
Using the Scheduler
You can set your system to automatically execute the shortcut when you log in, planning properly the scheduler. Start the scheduler by pressing the Windows key, typing "Schedule", by choosing a category and selecting Settings then click the application "Schedule tasks". You can also find it under the Administrative Tools item in Control Panel.

Choose the "Task Scheduler Library" on the left side of the Windows Task Scheduler when it appears.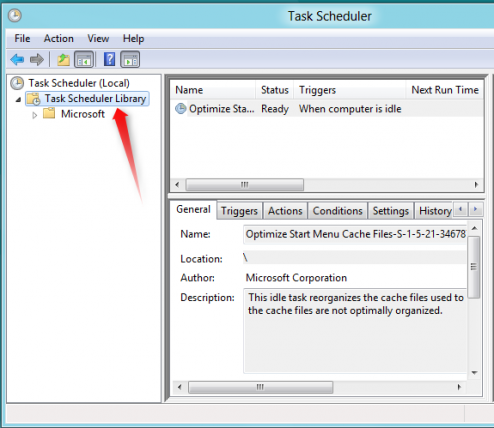 Right click mouse in the main panel and select "Create New Task".