The best known and most used format for eBooks is undoubtedly the PDF, iPad eBooks are called differently and that Epub and is opened by the application iBook.
If you have the eBook on your PC and you want to read them on, iPad can use a free application which can convert the Epub format, this application is called Calibre and is available for both Windows and Mac and Linux, we see how to use Calibre .
1. First you have to Download and install caliber, the interface between operating systems is slightly different, the screenshots in this guide refer to the version for the Mac but the process is the same for both Windows and Linux.
2. When you first start Calibre you will be provoked to choose the folder to save your ePub.
3. Now just return to the Welcome screen and click the "Continue" button.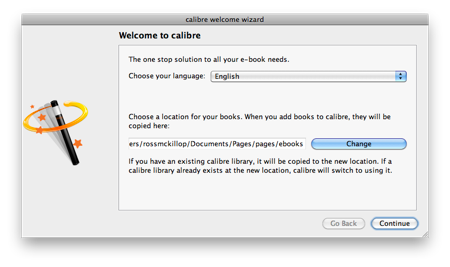 4. Manufacturers list and select Apple iPhone / iTouch + Room Devices list, and click "Continue".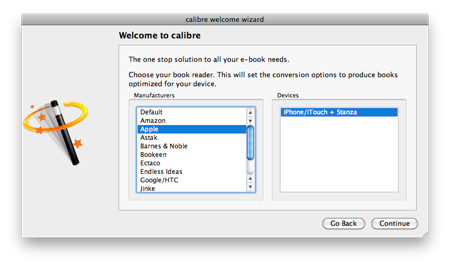 5. You can ignore the information on this screen and click "Continue".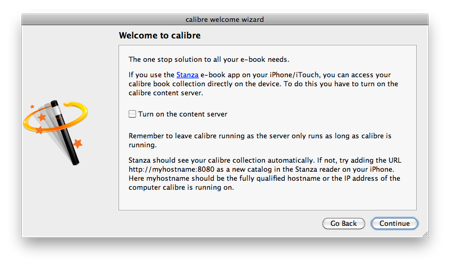 6. Now you are in the main interface of the program, click on the button "Add books" that are in the top left.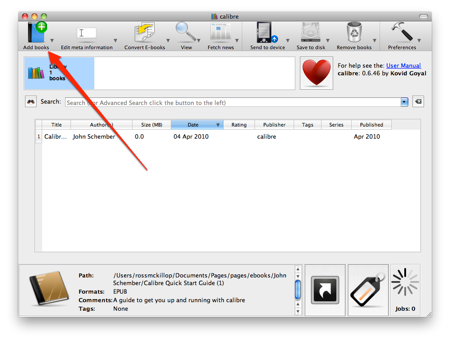 7. Select the file you want to convert a PDF file. Epub and click "Open".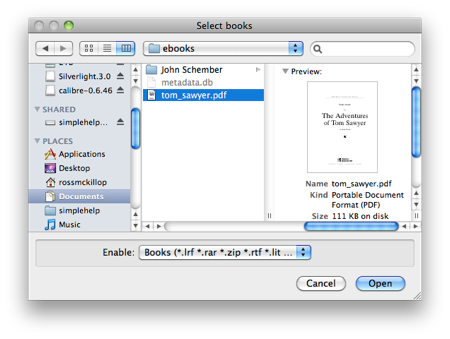 8. Now click the small arrow that is next to the button "Edit meta information" in the window that opens on "download metadata and covers."
9. At this point, Calibre will search and download from the web more information on PDF/ebook, you may need to manually enter the book title and author's name if the file has a generic name.