Samsung galaxy W which was
announced last year along with Galaxy Y, Galaxy M Pro
has finally come into our hands and its time to review this great product. Samsung galaxy w a.k.a wonder range, features good performance mixed up with good design. So lets have a good look at the phone.
Design
Looking at the design of the phone, again we see a lot of similarity to the galaxy phones that has been launched before. Samsung smartphones designs have become somewhat generic.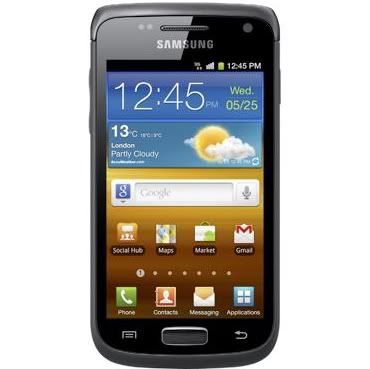 The only thing that is different in Samsung GALAXY W is its flat upper side and curved bottom. You will not notice it when you hold the phone straight but when you tilt it a bit you will notice the difference. Back part of the phone is a hard glossy plastic which are just dotted. So that you can feel comfortable holding the phone. Frankly speaking the phone looks good in our hands since it does not have a huge screen size(3.7 inch), it is thin at 0.45? (11.5mm), also very light to hold (112g).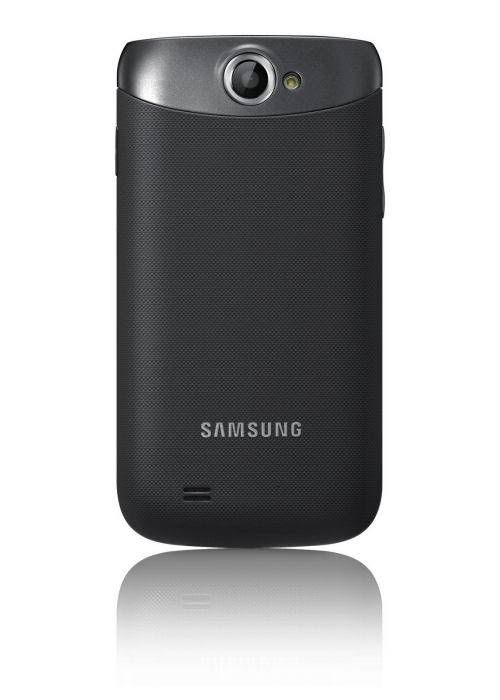 The lock/power button of the phone is on the right side while volume buttons on the left, and headphone jack is at the top.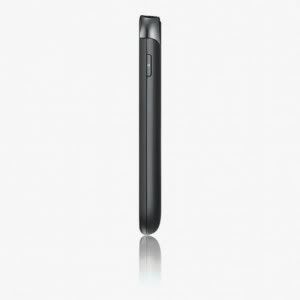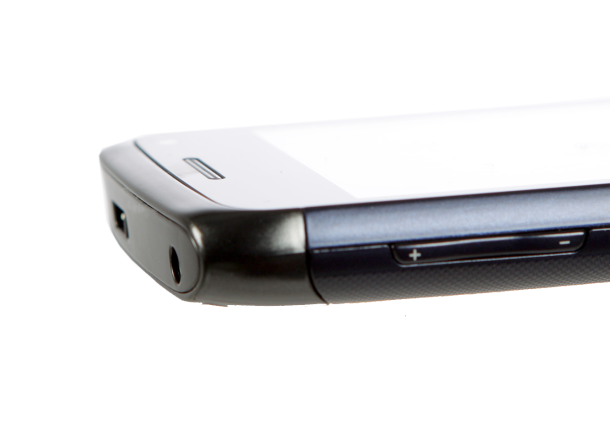 Specification and Features
- Samsung Galaxy W manages to get a 1.4GHz CPU that will ensure a good performance. On addition to that it also has Adreno 205 GPU; Qualcomm MSM 8255Т chipset; 512MB RAM; 1GB ROM.
- Internal memory storage is 2GB and also have a external memory that can be extended upto 32GB.
- In terms of camera it has 5 megapixel auto-focus camera, that has face detection technology, HD (720p) video recording at 30fps, LED flash. Front facing vga camera for video calling.
- Wi-Fi b/g/n; Hot-spot and DLNA connectivity, HSDPA which will ensure 14.4 mbps speed in 3G connection as well as HSUPA.
- Android 2.3.5 Gingerbread operating system with TouchWiz 4.0 launcher
- Bluetooth 3.0
- GPS with A-GPS
- Inbuilt fm radio.
- Web browser with Flash 11 support.
Performance
On checking out the web browsing performance of the phone we were happy to see a good performance in it. Some basic feature such as tapping, zooming and all were working quite smoothly, the side by side view of all the opened tabs is an interesting feature to look out in this phone.
Lets look at how smooth is the interface of the phone and on checking out we found it to be as smooth as silk. All thanks to the TouchWiz 4.0 interface , it has given us new icons, nice animations and lots of tools that will make the interface further more simple. The on screen board of the phone is very much responsive and works well even in the landscape mode.
Few clicks from this phone turned out to be a good one. As the phone is running on a TouchWiz 4.0 interface it gives us TouchWiz broad selection of shooting modes, scenes and effects, as well as touch focus, macro mode, and even blink detection. Even the hd video recording was good, gave some effects in the dull lights.
The voice clarity of the phone is not so good as expected. The sound output in headphones also lack some effects.
The 1500mAh Battery is said to last upto 7.83 hours(talktime) but it got emptied very much early and hence much like other Samsung phones, battery is also a concern over here.
Conclusion
Samsung galaxy W impresses us with its performance. It has lots of pre installed apps like Office document viewer/editor, AllShare. Plus the 3.7-inch LCD display gives us some stunning graphics in the phone. Above all it has a Adobe Flash support that means you can enjoy every bit of web in your phone. The camera is great and even the music applications.
However if we look at the negative side of the phone then the battery disappoints, even the headsets they are not clear, the sound quality when we are on the call is also not good.
Samsung has not made any announcements on the possible upgrade of the OS for this phone. I am talking about the ice cream sandwich. So that would be a big concern for the buyers whether their product would be upgraded or not. Unlike the Sony Ericsson who are promising an upgrade for every product they launch.
It has been launched to compete against Sony Ericsson Xperia Neo and the HTC Desire S. Both the phones have a distinct designs unlike the Samsung one. It is being launched in the market at a price of Rs.19,000. So a lot has to be seen as if how well it does fare in the market. This phone is now available in majority of the countries.