DiRT 3 Career Mode has few side patterns, while strongly resembling its previous episode. More 3D interface but simply stylized menus, too many more accessories interactions on the evolution of the pilot, just a series of events that participate to unlock more and more. Keep it simple! This does not prevent two or three voice oversee your progress and to explain what is expected of you before each event. In this, DiRT 3 more like that second part first. Anyway, all is not old. Some additions are noted in size, such as racing on ice and snow, and hoped fervently claimed by the players. These are indeed quite successful since the thrills and chills await you on the tracks fairly close to that found in WRC or Troph?e Andros. Dear Ken Block, this discipline is to make the show in an arena furnished by a bunch of obstacles to play with: stepping stones, semi-trailers, donuts, drift areas ... This kind of freestyle event lets the player freedom of movement, like a skater who introduced the free program. The aim is, by completing figures, combos and to climb and his score which depends especially on the applause. If there was a danger of flooding like this in DiRT test 3, it is not. They are rather rare and finally, very nice!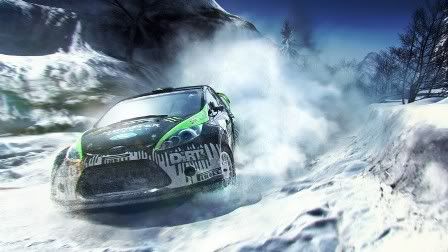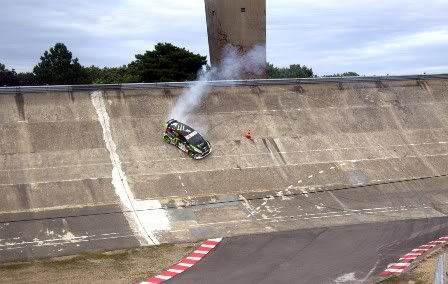 The cars also have added interest. They are divided into several categories, and among them they are for times. Some races allow us to choose by how car racing what time, making our rivals are also cars of the 80 or 90, for instance. As our reputation grows, that is, we win races, fulfill objectives (the target enters a certain speed, for example) and do it well without rewinding, more teams will be interested in us, so that their cars were opened and we choose them for testing in its class. There are some iconic cars like the Audi Quattro Rallye Sports or the Lancia Delta S4, and unlock many surprises as our driver cache as rises. Some of these cars, yes, will be reserved for those who have a "VIP pass", the code that we give to buy the game first hand at a store that will allow us not only access to some of these meteorites, but also share our reps on YouTube and, more importantly, online play. Without the code can not compete in the network and will be limited to competent and fun split-screen mode for two players.
Ignored in DiRT 1 and 2, the multiplayer split screen is finally on the agenda! A significant mark of attention which will please fans of duels IRL. It must be said that the presence of super special made evident the possibility of playing both. The gymkhana is also concerned, like all other disciplines of the game adding to that the online game, you get an offer multiplayer very interesting and plays a major role in the longevity of the title. As to paragraph sound, plus some sound effects for motor cars, crashes and other noises of the competition, has a Castilian dub very well done, in line with full-featured Codemasters. The game returns to take us in a twinkling by the Career mode, with dialogues of agents, publicists and the own Ken Block, maintaining the high quality of DiRT 2 (we can choose a name for the girl's voice and call us, from a wide variety). I must say that those who thought they were more the "dizzy" by the caravan of DiRT 2 will be pleased to see that DiRT 3 menus have been simplified a lot, but some cannot skip dialogue. Not enough to spoil our fun but we must admit that DiRT 3 does not gum tare the gameplay of the previous section.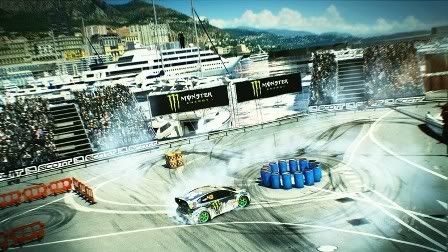 Conclusion:
DiRT 3 is part of racing games fairly predictable but terribly catchy. Technically successful, the rally game succeeds without difficulty excites the player who will quickly devour a career mode a tad impersonal. DiRT 3 back to being a great offroad racing game, or SUV, with a control somewhere between arcade and simulation that the user can customize to your liking, and a variety of evidence on which to compete in its long main mode. Improving control, graphics and aid, the big news is the Gymkhanas, who might like to roll back some but to others. If the arcade gameplay faithfully reproduces the mechanisms of the second component, the content it has become more diverse with the appearance of the gymkhana, multi split screen and races in winter conditions.
Require patience at the beginning and can be very fun for those who not only want to run the traditional way. A very good sequel to a franchise with a strong personality which remains the best example of its particular aspect. Good publicity for all forms of rally!