1. Magicka: Vietnam:
Have you ever wondered what it would have been like if wizards were permitted to travel the tropical forest of war-torn Vietnam, putting effort to carry harmony and constancy to the region by casting spells on all opponents? Wait, you haven't ever wondered that? All right, so we're almost certainly the only ones who have but in our protection: here's your opportunity to stop being so closed-minded. Magicka: Vietnam brings over-the-top action as gamers take on the position of four meek and bodily clumsy wizards as they try to do what so many 80's action stars have done in the history: blow stuff up.
Release Date: April 12, 2011
Genre: Action RPG
Publisher: Paradox Interactive
2. Mole Control (Retail Edition)
Mole Control that is created and developed by Remode merges exclusive mechanics and attractive style to bring the logic-based desired Minesweeper into the 21st Century. We get a chance to lead a crazy buggy all the way through a mind-bending adventure to release the mystery behind the runaway moles or benefit from a frantic time attack challenge in the village Mole Control competition. Either way our motto is to free one town of its exploding moles!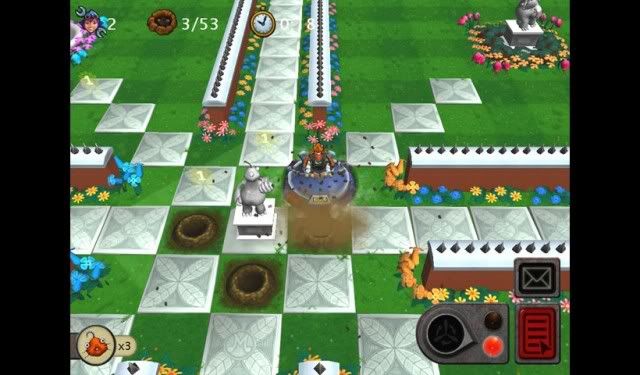 Release Date: April 1, 2011
Genre: Puzzle
Publisher: MumboJumbo
3. Super Meat Boy: (Ultra Edition)
Super Meat Boy is a tough-as-nails platformer where we are as an animated character in the cube of meat who's trying to put away his girlfriend (who happens to be made of bandages) from an evil bad character. This meaty hero will jump from walls, over seas of chainsaws and all the way through collapse caves to save his girl in pain. The Ultra Edition of Super Meat Boy packed in additional meaty kindness that allows to enjoy a soundtrack, sketch book, poster, comic book & more!
Release Date: April 05, 2011
Genre: Platformer
Publisher: Team Meat
4. Shadow Harvest: Phantom Ops:
At the time when dictators and warlords pressure the well-being of International Law, it's the work of those few, of those accomplished to defend the world and preserve the veil of secrecy. These men and women are the unsung conquerors, the military who get the job done even behind enemy lines. Set in 2025, Shadow Harvest is a PC-based tactical action game putting you in the shoes of two secret agents of the ISA, sent on trouble spots. Both characters have very different skills. Myra is clever, discreet and athletics event when Aron is a real tank on legs. The game is set in 2025, so technology will be a bit futuristic but maintaining consistency with current devices.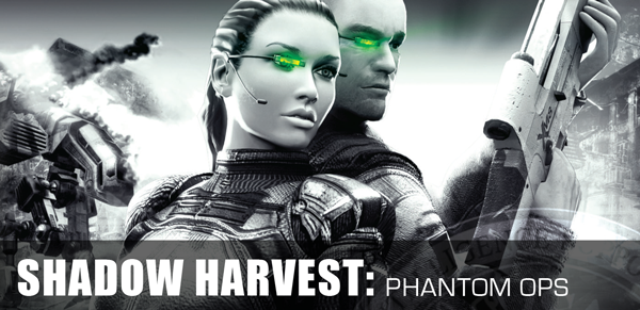 Release Date: April 05, 2011
Genre: First-Person Shooter
Publisher: Viva Media
5. Anomaly: Warzone Earth:
Anomaly: Warzone Earth is a PC game that mixes strategy and action. You have to run a military convoy in charge of eradicating the alien menace. The aliens have indeed made up his mind to invade our beautiful planet to start with all the major cities. Combination of fast-paced, unstable action with tactical battlefield command, irregularity puts gamers in charge of a military convoy tasked with fighting back aligned with the strange alien war machines that have started to spring up in many of the world's major metropolis. Gamers join in in battles face-to-face to hold up and help a hand-picked armor squad, utilizing their top-down planned view to plot each and every turn of the group. As they progress through the story campaign and challenge modes, gamers will be able to unlock upgrades and fresh group to assemble their ultimate devastation squad.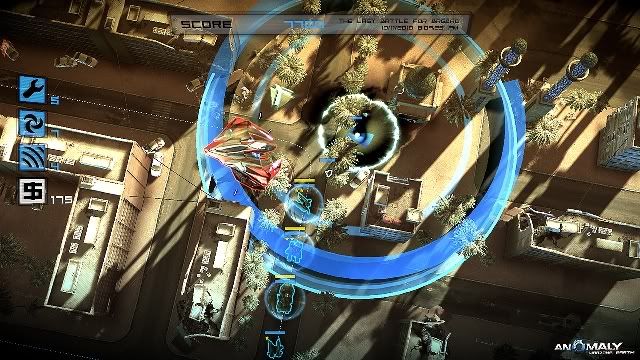 Release Date: April 8, 2011
Genre: Action
Developer: 11 Bit Studio
6. Elements of War:
The game will have both versions to play online in a way to massive real time strategy, which will be free, and one that will offer a single player campaign that will take physical form. Here we offer some images of this game will be available during the first quarter of 2010.Players will be involved into epic battles both highly detailed in animation and realistic in physics. Emerging game play allows Players to take the role of joint USA, Russian and European forces in offline campaign and Russian or USA Army in online campaign, where Players will also enjoy numerous types of missions and upgrades for units, including realistic and futuristic ones as Elements, and a lot more...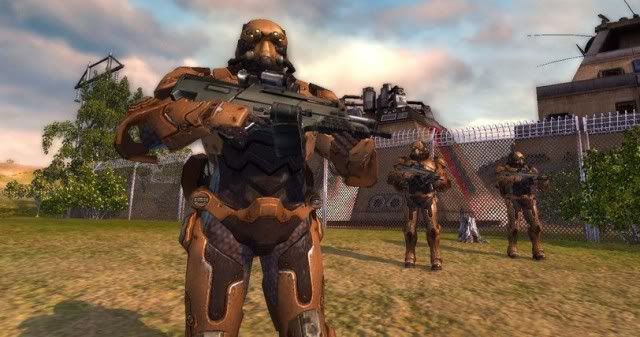 Release Date: April 12, 2011
Genre: Real-Time Strategy
Publisher: Playnatic
7. SpellForce 2: (Platinum Edition)
SpellForce 2 is coming with new fun and new Edition. This Platinum Edition release of SpellForce 2 contains all 3 chapters of the 2nd SpellForce saga. Integrated are the unusual SpellForce 2: Shadow Wars game along with extension packs SpellForce 2: Dragon Storm & SpellForce 2: Faith in Destiny.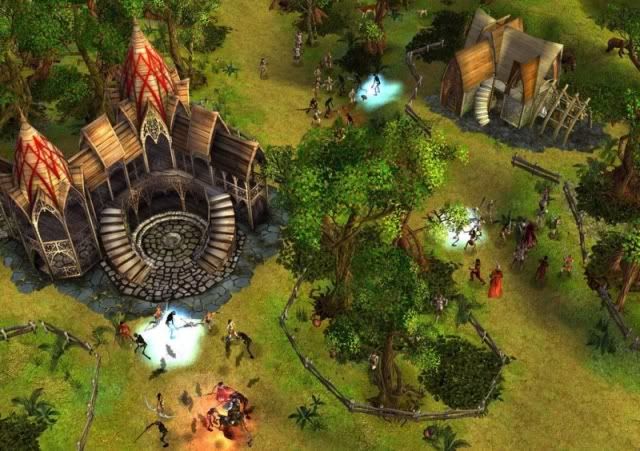 Release Date: April 01, 2011
Genre: Compilation
Publisher: DreamCatcher Interactive / JoWooD Entertainment AG
8. Art of Murder: Deadly Secrets:
There has been series of kills in New York City and the body count is crutch up. For FBI Agent Nicole Bonnet, finding a lead is becoming impractical, as it appears the sufferers are all antiquarians and collectors and have no link with each another. Though, when a retired subway employee is murdered, the examination takes an attractive turn. It appears these kills are someway connected to what is now known as the Crime of the Century -- a bank robbery where the burgle was never recovered. There is very little time and Agent Bonnet must create the connection before any more individual falls victim.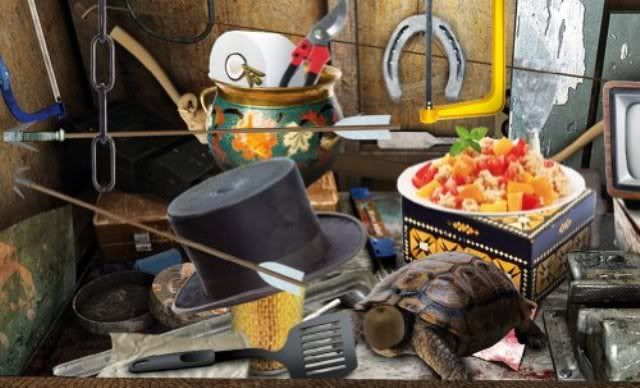 Release Date: April 17, 2011
Genre: Adventure
Publisher: City Interactive
9. IL-2 Sturmovik: Cliffs of Dover:
Fly the largest aircraft of the Royal Air Force (Spitfire, Hurricane, Blenheim ...) and the Luftwaffe (Bf-109 E3, He-111 H-2, Ju-87 ...) in this simulation taking place during the Second World War. This PC title evokes the great air battles over England, when almost all Europe bend under German power. Playable 10 aircraft, 20 missions and 10 multiplayer solos on the program. The game is set in 1940, in air battles between the British, German and Italian in the skies of the United Kingdom. New aircraft include realistic damage system, with models of English, German and Italian, including a detailed representation of the cockpit. Offering several game modes, including single-player campaign on the side of the British forces against the Germans and the renegade drivers, and massive multiplayer games for up to 128 participants in massive air battles.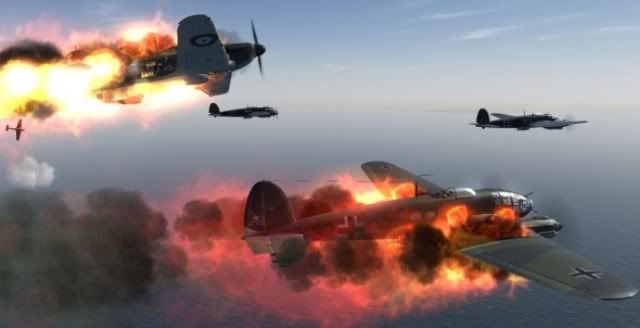 Release Date: April 19, 2011
Genre: Flight Simulation
Publisher: Ubisoft
10. The First Templar:
The action / adventure The First Templar follows the journey of a Knight Templar and a Noble deemed heretical. Through 20 locations faithful to historical reality, the player can play alone or invite a friend in cooperative mode. The story will discover the secret of the Knights Templar and the mysteries surrounding the Holy Grail. The game follows the story of two characters, a Knight Templar and a French maid accused of heresy, and together they will have to discover the mysteries of the Templar Order and the Holy Grail. The player will have to make the two characters cooperate, allowing another player to assume the other character, or is controlled by artificial intelligence, can switch characters whenever we want. The First Templar takes players to the XIII century Europe, with 20 different locations recreated based on historic research and documentation.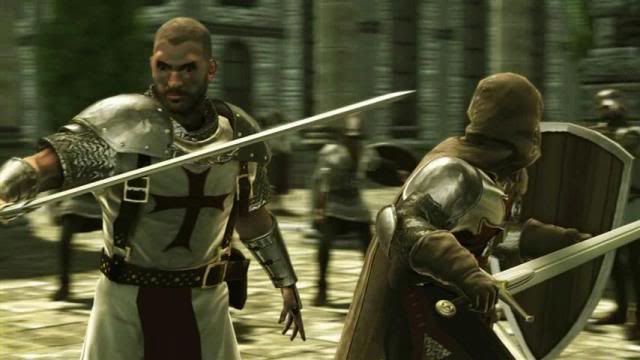 Release Date: April 26, 2011
Genre: Action Adventure
Publisher: Kalypso Media